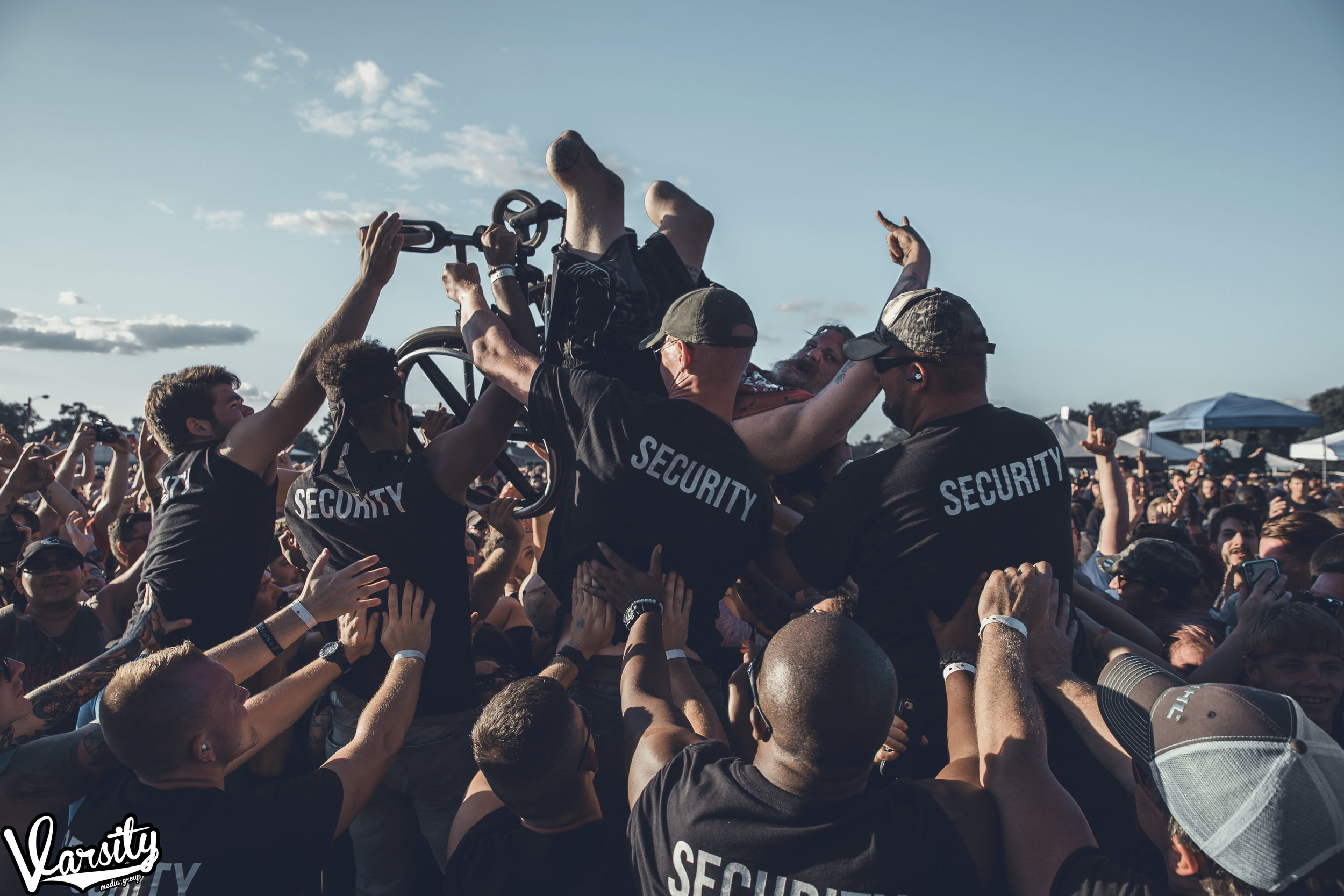 Andrew henshaw aka "stumpy" living his best life during fit for a king's set.
The Last Ten Seconds of Life
August 11, 2019
Nestled in the hillside of southern New York lies Chemung County Fairgrounds in Horseheads, NY, the location of annual suicide prevention festival iMatter.
REVIEW COMING SOON
Bands not featured : Shame Spiral, Feverwear, Trove, If I Where You, The Anchor, Desolate and Close Quarters.